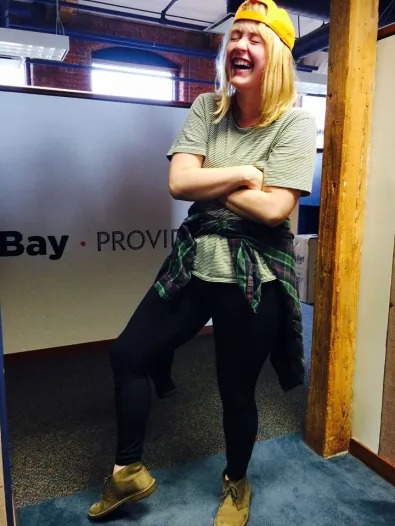 About Me
Hello! 
I'm Nellie de Goguel, a content creator, writer, editor, interviewer, comms expert, systems thinker, and occasional panellist / public speaker / moderator. 
I try to make sense of the world through words, data visuals, imagery, and other creative formats — anything that clarifies the chaos and connects with a desired audience.  
My subject specialties include sustainability, climate, ESG, just transition, oceans and the blue economy, cities, food, film and tv, and cannabis (to name just a few). 

I started my career as head writer for PerezHilton.com and have since... 
Throughout that time I earned an MSc in Sustainable Development from Trinity College Dublin, was communications chair for the Rhode Island Food Policy Council, won three RI Press Association Awards, and moonlighted as a bartender. 
Now I'm venturing into the exctingly unstable world of freelance and am here for your writing/editing/content production/comms needs. I regularly work with FT's Alpha Grid, Economist Impact, Business Fights Poverty, and others, and am a weekly contributor to Cannabis Health News. 
On a more personal note, I live in Worthing with my wolf-dog Basil and serve as the Communications Officer for the local Green Party. 
Let's work together! 🤓💚